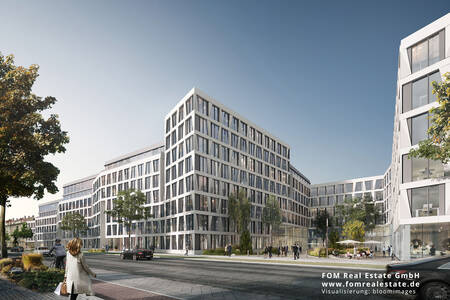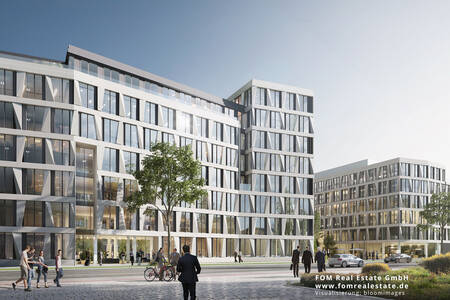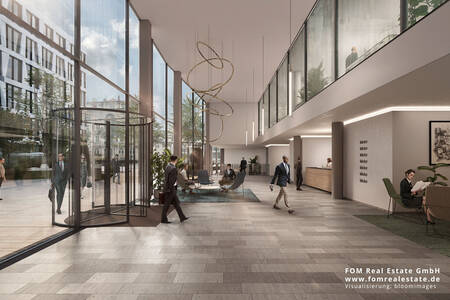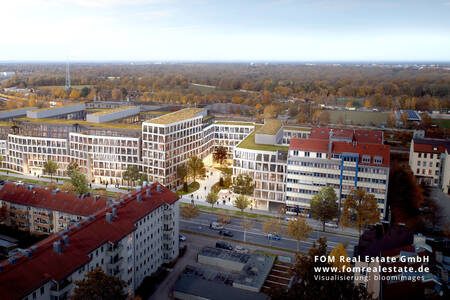 Property: New office development
Owner: Fonds AXA Deutschland / Frankreich
Architects: KSP Jürgen Engel Architekten
Gross floor space: above ground 55,000 m²
Parking spaces: approx. 550 for cars, approx. 309 for bicycles

Start of construction: 2019
PROPERTY DESCRIPTION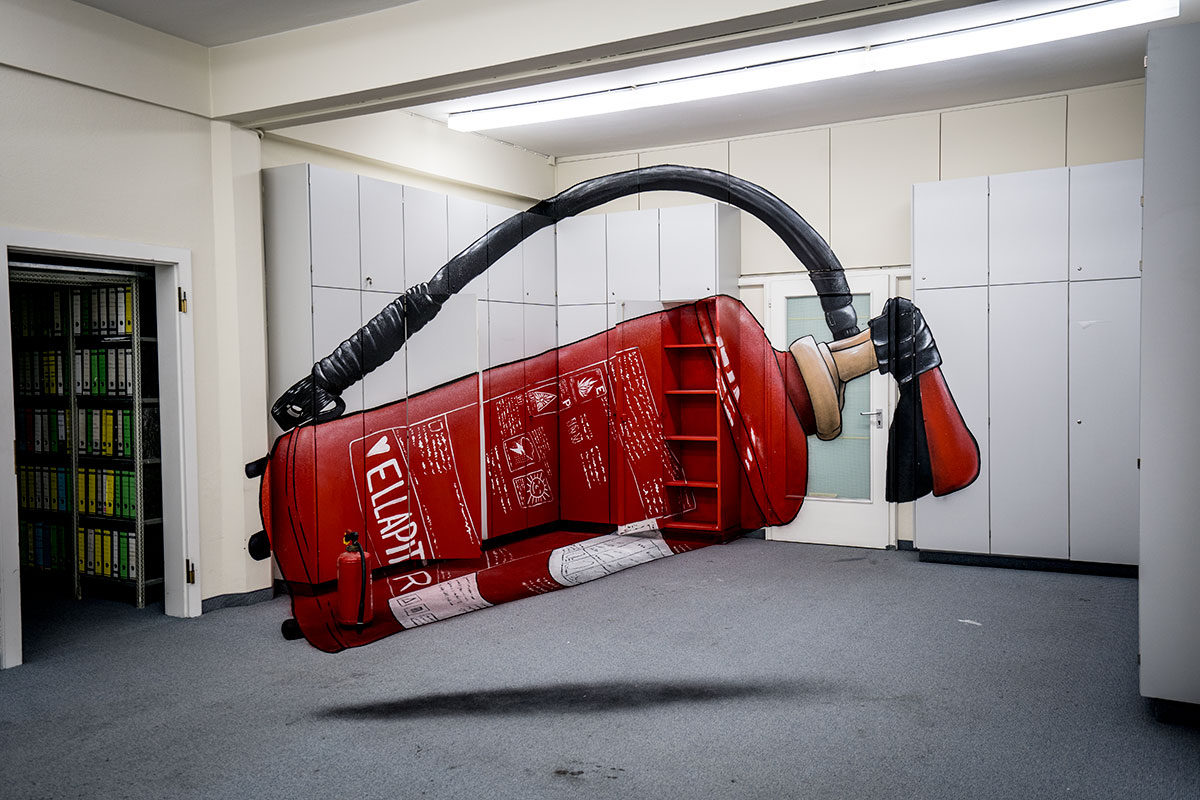 FOM Real Estate has been developing the new office development MARK on Landsberger Strasse in west Munich together with AXA Investment Managers since 2019. Before the old development was demolished, FOM Real Estate organised a spectacular form of temporary use in cooperation with the Museum of Urban and Contemporary Art (MUCA): ​​​​​​ Kunstlabor München - 50 Künstler, 50 Räume, 5.000 m² Kunst.
As a landmark in west Munich visible from far and wide, MARK is ideally suited as a prestigious company head office. The building features a striking façade, a spacious entrance with two-storey lobby and a large forecourt. The façade elements and windows begin at floor level and the clear room height extends up to three meters, even three metres forty on the ground floor – flooding the rooms with light. Superb views of Munich and the surrounding area can be enjoyed from the roof terraces.
The developed premium office space meets the newest standards and has efficient floor plans for optimum use of the space. Six to eight storeys provide plenty of options in use; up to 6,100 m2 are available per floor.
SERVICES BY FOM REAL ESTATE
Manager of the bidder consortium, project developer and project manager