01.11.2022
Office and logistics project in Burgwedel handed over to tenant Willenbrock Fördertechnik
New development of office and logistics centre near Hanover
Total area of around 13,000 m²
FOM Real Estate realised the project for Willenbrock Fördertechnik Holding GmbH and Linde Material Handling GmbH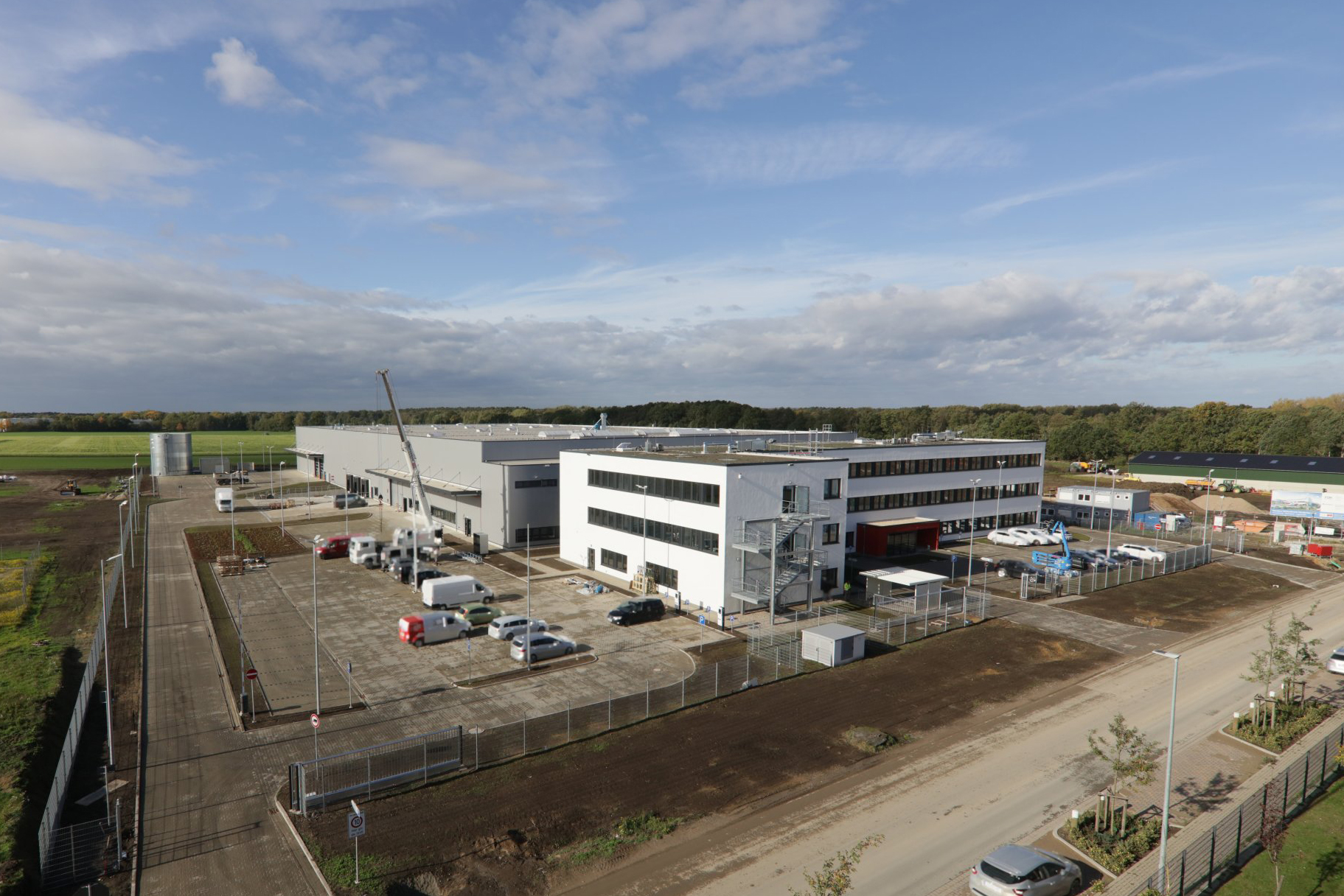 Heidelberg/Burgwedel, 02 November 2022 - FOM Real Estate (FOM), which has been successfully active as a project developer and asset manager for 25 years, was able to hand over the new construction of a logistics hall with an adjoining office building in Burgwedel to its tenants on time on 28 October 2022. The project was completed after a construction period of only 13 months. The logistics hall has a rental area of about 10,000 square metres, the office building about 3,000 square metres. Next door is a car park with 140 parking spaces. The contract for the turnkey construction was awarded to Goldbeck GmbH, which has also acted as a partner company in other projects. The tenants Willenbrock and Linde are subsidiaries of KION Group AG.
Prof. Reinhard Walter, Managing Partner of FOM Real Estate Group, comments: "We are very pleased to be able to hand over our latest project to its tenants on schedule. In this new building, we have placed particular emphasis on sustainable facilities. We have succeeded in developing a modern and particularly energy-efficient building that exceeds the legal requirements by around 20 percent. This once again demonstrates our innovative capacity in terms of ESG. It has always been a major concern for us and already led to the certification of the first office building in Germany with the LEED Gold certificate in 2008 during the development of the headquarters for Süddeutscher Verlag."
The office building was certified with DGNB Gold. Four e-charging stations with eight charging points have been installed in the car park, and up to 40 further charging points have already been pre-equipped. Cyclists have also been thought of with 30 covered parking spaces and battery charging stations. From the insect-friendly design of the outdoor facilities and the green roofs to the use of rainwater for service water, modern heating and cooling with heat pumps and the consistent implementation of energy-efficient measures, the building ensemble is future-oriented.

Press Contact
c/o RUECKERCONSULT GmbH
Judith Väthjunker
Tel.: +49 221 29295614
cerffr@sbzernyrfgngr.qr
FOM Group
Frank Schindelbeck
Tel.: +49 6221-3636618
s.fpuvaqryorpx@sbzernyrfgngr.qr