20.09.2021
FOM Invest opens new office in Frankfurt am Main
New office in Frankfurt's West End
Location creates direct proximity to numerous market participants and supports the further expansion of the fund business
Close cooperation between company headquarters in Heidelberg and financial center Frankfurt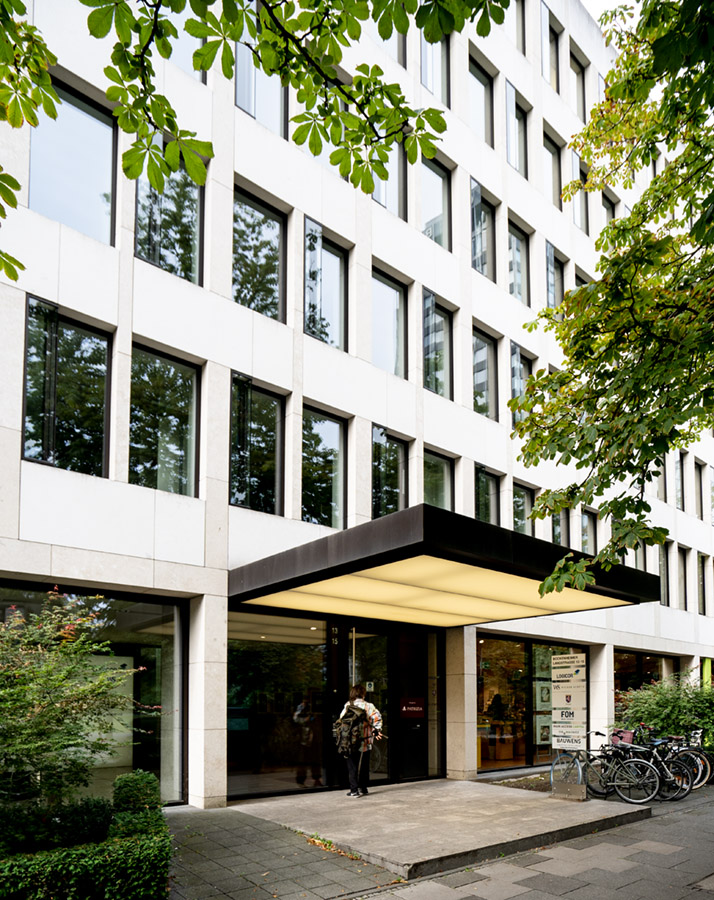 Frankfurt am Main / Heidelberg, September 20, 2021 - FOM Invest, the AIF capital management company in the FOM Real Estate Group, is moving into new premises in Frankfurt am Main on September 20, opening the first FOM location outside Heidelberg. With this move, the FOM Group significantly increases its space and creates the basis for personnel growth.
Dr. Bernd Wieberneit, Managing Director of FOM Invest, comments: "With the opening of the new location in the financial metropolis of Frankfurt, we are creating ideal opportunities for the expansion of our fund business, which we would like to drive forward this year. Many market participants important to us are based here or have a branch in the city, so this move will significantly increase our market presence and open up new opportunities for us."
Since establishing its own fully licensed AIF capital management company (KVG) at the end of last year, FOM Invest has significantly expanded its fund business. Within six months, six properties have already been built up in line with the manage to core strategy and currently are assets under management worth 150 million euros with further potential. The target is one billion assets under management within the next three to five years. Dr. Wieberneit adds: "We want to continue to grow. In the new office, we offer our employees a modern and attractive working environment on around 350 square meters, which is very easy to reach by public transport thanks to its central location. In addition, the premises offer space for new employees to join our team at the new location in the future."

The new office space is located at Bockenheimer Landstraße 13-15 in Frankfurt's Westend district. The landlord is PATRIZIA AG, and Knight Frank acted as broker. The new location serves as a branch office of FOM Invest's KVG. However, parts of the KVG will continue to operate from Heidelberg, the headquarters of the FOM Group.
Press Contact
c/o RUECKERCONSULT GmbH
Judith Ebbinghaus
Tel.: +49 221 29 29 56 314
cerffr@sbzernyrfgngr.qr
Contact FOM Invest GmbH
Dr. Bernd Wieberneit
Geschäftsführer
Tel.: +49 6221 36366712
o.jvrorearvg@sbzernyrfgngr.qr